A Cyclecamping Holiday with Breton Bikes
Camping in Brittany France is such a wonderful adventure we simply can't figure out why no other company offers it as a holiday option. Cyclecamping is how we discovereed both France, and finally Brittany on our own holidays. The system of campsites here is unique, every medium sized village has one, and with few exceptions they are clean and offer good basic facilities - especially hot showers! Most are on the outskirts of villages, often with a river or lake running by, and all are grassy and just made for a lightweight camping cycletour.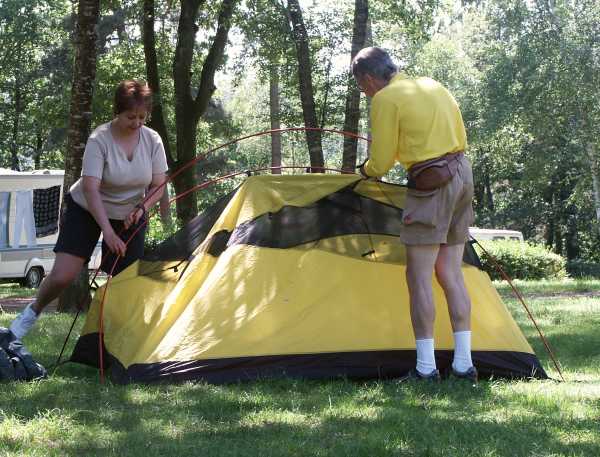 The snag of course is that first you need to spend a fortune on gear, then do all the research about campsites from a distance, and often in French, and then risk the problem of a breakdown that might leave you stranded for a week.
The whole 'raison d'etre' of Breton Bikes is that we take all this expense and potential worry away from you. On one of our cycling holidays you arrive, are presented with really good specialist equipment, including everything you need - bike, paniers, sleeping bag, cooker, camping matress, even a plate, mug and knife fork and spoon set. You choose from one of our wide range of routes, and set off with a detailed route plan and maps indicating all the best places to visit on your holiday, and of course the campsites you'll stay at. If you have any problems once you are out on the road a simple phonecall will get us out to you to quickly get you back cycling. This expertise, equipment and peace of mind costs a grand total of £195 a week in June and only £260 in the high season. For much more information, advice and pricing please go and see our main site camping page at www.bretonbikes.com/cyclecam.htm